The best wishlist maker grows with your family. We can move through life too fast some times, not taking the time to surface what truly matters to us and our loved ones.
Giving occasions and family holidays are there to remind us to stop and think, and more importantly, to care, even if we can only reach most of our family online.
Are our elderly relatives taking care of themselves? Are they lonely, or living the dream in retirement? Are we taking a breather to surface our priorities and look above the forest of life's challengers, instead of just chopping forward? Are the kids growing new interests and passions, or just anxieties? Life goes by. Our opportunities to make it count shouldn't. A simple Happy Birthday note on social media is not enough.
We've created DreamList to help people who want to breathe in new memories, who want to fuel love of life within their family and friends, to do more together. We're giving you a wishlist that can help you turn dreams into reality, literally.
It starts with now, this moment. Take a breath and think about what you would do if the clock stops ticking and there is nothing stopping you from doing what you actually want to do. A wonderful moment, isn't it? Start writing your thoughts down - in your Dream List, on your notepad, wherever. What do you want more than anything? Where do you want to go? What do you want to do? Who do you want to do it with? A small part of that may be things to buy, but most of it may not ever require money. It requires thought and a sense of adventure.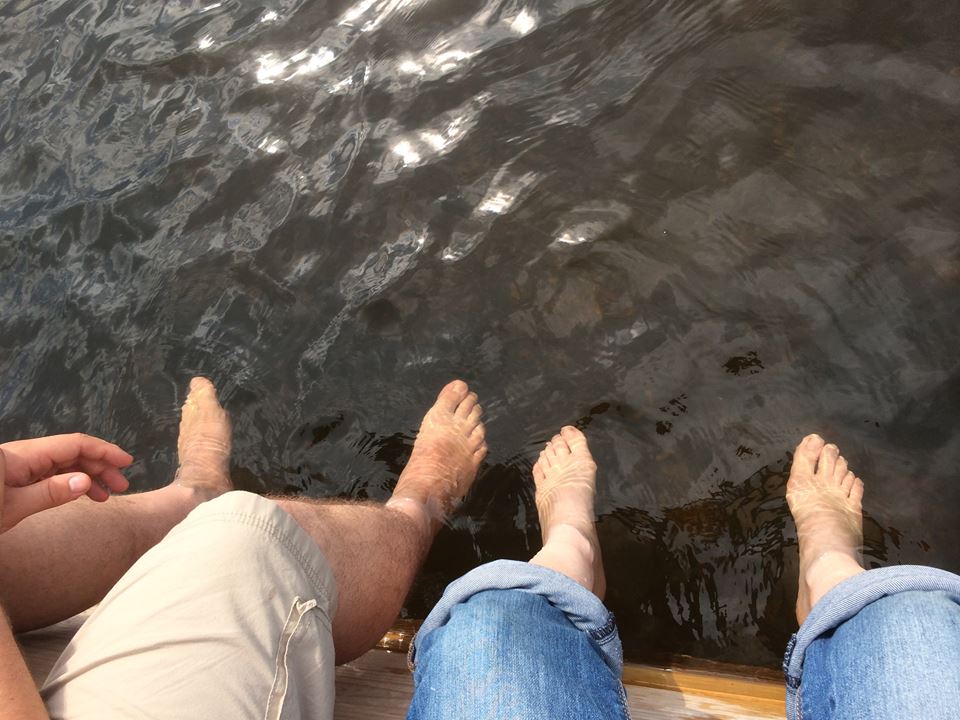 A weekend on the lake with friends can be a wishlist item on DreamList, and so can boating lessons.
Add those dreams to your Dream List, and invite friends and family you care to be with to do the same. You would be amazed how much passion, and inspiration, and mutual joy this moment can bring. Especially when you've been too busy to follow up with eachother, or to share what trully matters to you, instead of discussing the troubles of the day. The troubles will always be there. The needs will always be there as well - you can add this you are saving for or gifts you would like from any store. But passion is contageous and addictive. The intimacy of helping friends achieve their dreams, even when you are far away, pays back in dividents
Hereafter, on every special occasion, scratch that, on every special moment, your friends will want to go back to the spark you triggered. They will look into the thoughts and ideas you inspired them with, so they can join you in daydreaming, or add your adventure plans to their own, or so they can contribute a little to your dreams financially instead of buying you another sweater next Christmas.
Because, the best wishlist matters. Your Dream List matters. See theirs, and you will know. When you start managing Dream Lists together for wedding registries or baby showers, or your next big adventure together, you will wonder how you ever lived without one.
We are here to pull back the chaos, and do more together. Start your Dream List, and bring friends - they'll love it.
Diana Zink
Founder of DreamList.com